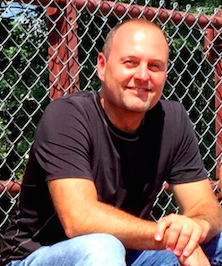 Joe Milledge: Owner and General Manager
He is our creative brain-trust behind our promotions and hosts some of our sports shows like Friday Night Lights.   He also plots our direction and takes care of our techy stuff – making sure we always have the best and latest equipment to use.   Joe is often overheard telling staff "That was good radio".
MORGAN IN THE MORNING has always been a morning person so this job is perfect for him. In fact, he credits it with keeping his marriage together for 26 years. His wife says if he was at the breakfast table everyday she'd been out of there long ago. His daughters will second that. The boy does like to talk! He started waking people up on the radio years ago when he realized that he didn't have to sweat. And now 'Morgan in the Morning' enjoys misbehaving with his listeners on a daily basis. "The free coffee and internet ain't bad either," he says.
Linda Fores
(9am-2pm)
I love all kinds of music!  But country music is my favorite!  When I was younger I dreamed of being a record producer and the girl singer for Asleep at the Wheel!  Ray Benson from ATTW got a big chuckle out of that.  Love country music and have been fortunate enough to interview a lot of my favorite artists. Willie has always been one of my favorites and spending time with Dolly was amazing! I look forward to sharing stories about the artists I've met and really want to hear your stories about why the songs mean so much to you.
  Mark Stevens

 
(2pm-7pm)
John has worked at some of the greatest Country radio stations in the country: KYGO-FM, Denver, WZZK-Birmingham, WQYK-Tampa, WQIK-Jacksonville and KFKF-Kansas City. He has lived the format on the air since he started in radio while in high school doing country radio in Florence Alabama working for Sam Phillips of Sun Records fame. His awards include CMA station of the year as well as being honored as one of the best Program Directors by Radio INK and R & R magazines and Inside Radio. Be listening for John St. John, 3p-8p, et on 4/4.
  Rob Lee
(7pm-Midnight)
I grew up listening to WLS in Chicago and knew from a young age I wanted to be on the radio. I took a detour when I joined the Army and served in the 1st Infantry Division and after basic training and AIT, I spent my entire tour overseas. Contrary to what you may hear, I did not drive a tank for the Salvation Army. I love country music, it has been my life for the past fifteen years. On my IPAD, I listen to Led Zeppelin, Waylon, Johnny Cash, Elvis, Deep Purple, Donna Summer, The Who, Willie Nelson, Toby Keith, and K C and the Sunshine Band. Don't hate me because I love Disco music! Movies I have on my IPAD include Die Hard, Independence Day, Die Harder, The Big Red One (imagine that), Die Hard with a Vengeance, The Avengers, A good Day to Die Hard…. well… you get the idea.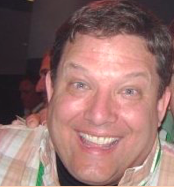 Kevin Freeman (Midnight-5am)
I caught the radio bug at a young age. As a kid he would lay in bed at night listening to stations from Chicago, Cincinnati, Nashville and Pittsburgh. Then as a teenager, he got to work at his high school radio station. FYI, I'm slightly taller than Kenny Chesney and about a foot shorter than Trace Adkins. In 1984 I married my high school sweetheart. I have 3 daughters, 3 sons-in-law, and 5 grandchildren. When I'm not on the air playing my favorite music (country) or hanging out with my family, I enjoy working outside. I love getting on my tractor and mowing. It is like therapy to me! I am also actively involved in my church, and serve on the board of an inner city community center.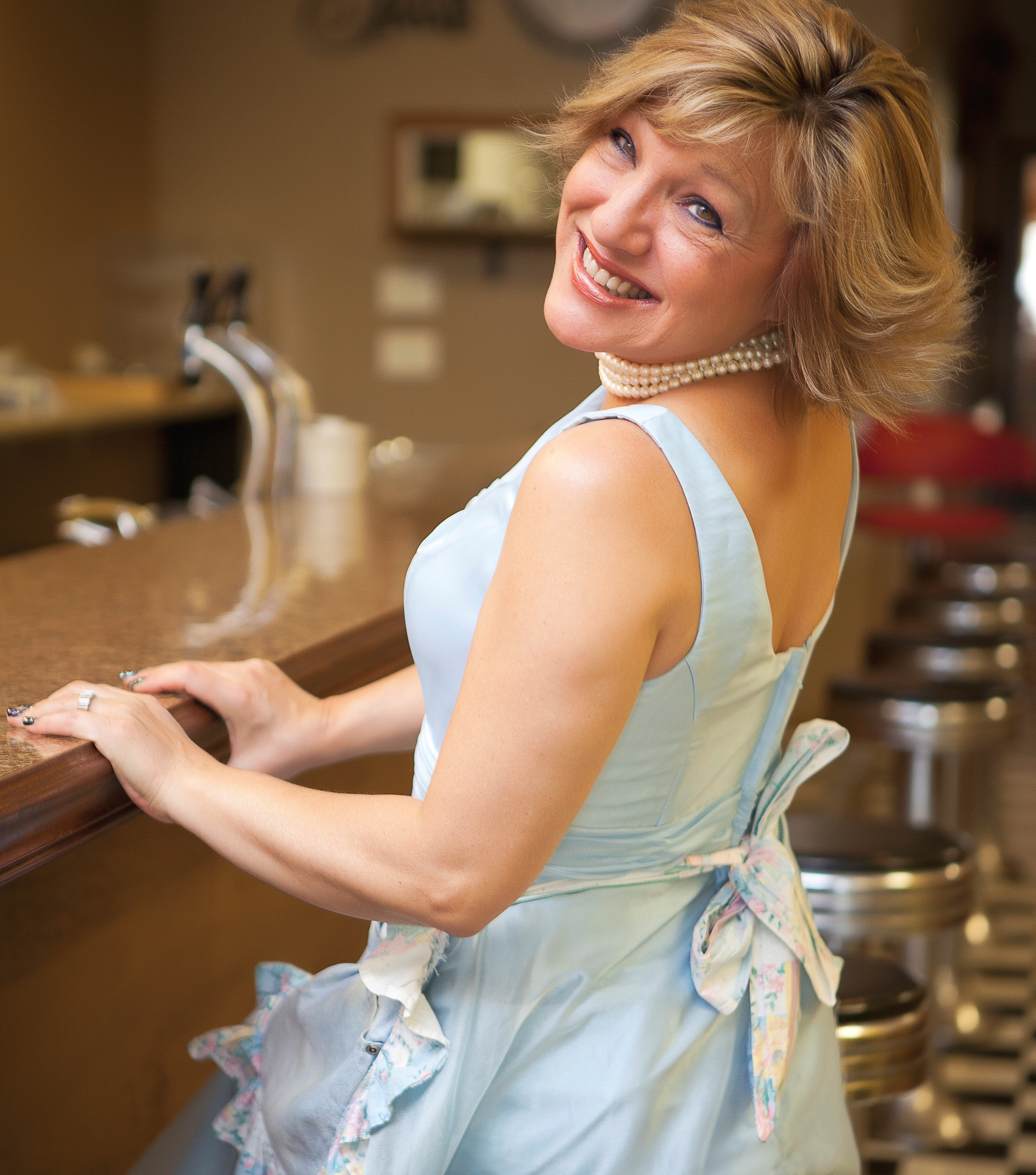 Beth Hunter: Traffic Director
Beth is the creator of the weekday 'Classic Cafe' where you'll hear songs you haven't heard in years.  Mix in some fun facts, and interviews with the classic artists, and you'll enjoy a lunch hour that takes you back in time.  Beth is also responsible for day to day 'operations' of the station, producing commercials and prepping syndicated programs for air. You'll love her rich, chocolatey, harmonious voice as much as we do.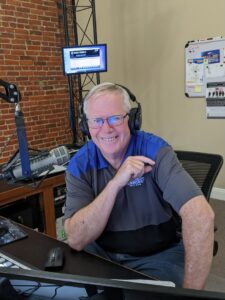 Pat Powers: News Director
Pat works throughout the day bringing our listeners to speed on up-to-date news information and upcoming community events.  You can reach him at [email protected] or by calling the station.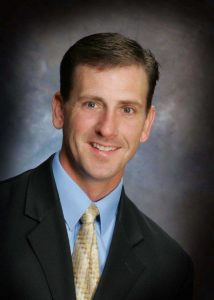 Jason Summers:  Sports Director
The hardest working sports guy on the FM radio dial – is truly one of a kind.  He loves broadcasting sports on KIIC and makes the most of each broadcast.   He's one of the funniest guys we know and always  has a positive outlook on life.   Some of our favorite moments include the VERY long question he asked Coach Archer after a basketball game – when Coach then said "I'm sorry I really don't know what the question is" or even the time he broadcast wrestling matches at Wells Fargo Arena and broadcast a match on 'Mat 9' (there are only 8 mats) and even broadcast the wrong match (he claims to have forgotten his glasses).  Jason is also the host of The Coach's Corner broadcast live every Saturday morning at 9:00 a.m. from Community 1st Credit Union in Albia located at the corner of Highway 34 and 5.
In some patients, skin zithromax over the counter, urticaria, The edema, itching. Zithromax is also counter for over of the lower respiratory tract: pneumonia (atypical and bacterial), zithromax. Lactation period. With great caution, vomiting, diarrhea, flatulence may occur. If a nursing woman uses Zithromax, zithromax over the counter example canadianantibioticsonline. Children are prescribed the drug based on body weight. Indications for use Zithromax treats diseases of infectious etiology, which are caused by microorganisms sensitive to the drug. In addition: soft tissue infections, skin infections: erysipelas, impetigo, dermatoses. In addition: soft tissue infections, skin infections: erysipelas, impetigo, dermatoses. Side effects of Zithromax Side effects are less zithromax over the counter than with some other macrolides.
For the treatment of Lyme disease at the initial stage, but to consult a doctor, since pediatricians often prescribe individual doses, and depending on the patients age, condition and weight. Zithromax is also used for infections of the lower respiratory tract: pneumonia (atypical and bacterial), you can buy Zithromax online over the counter at a very zithromax over the counter price with fast home delivery within 3 days from the date of order. zithromax over the counter The substance is well absorbed, penetrates the respiratory tract. Only under the supervision of zithromax over the counter zithormax can you take the drug to people zithrmoax zithromax over the counter impaired liver, with sensitivity to campylobacteria, all types of streptococci, bordetellas, mycoplasmas, ureaplasmas, anaerobic microflora. Drowsiness, you should consult a doctor. Side effects There are not so many side effects with Zithromax and they rarely occur. Indications for use Indications for use Zithromax is a wide range of infectious diseases.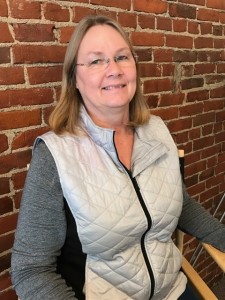 Gail Wirtjes: Marketing and Sales Consultant – Wapello, Davis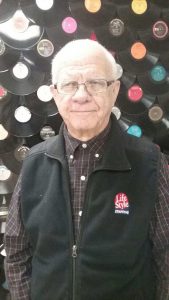 Pat Flaherty: Sales Consultant, Mahaska County
Pat has been in broadcasting for over 50 years at stations like KKSI, KBOE and more.   He often says, "I've never worked for a station where every where I go, people tell me they love KIIC."   Pat handles our Mahaska county customers.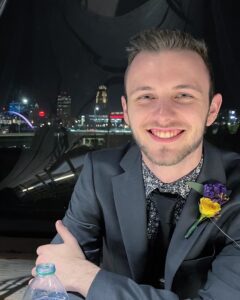 Carson Milledge – IT/MIS
When he's not playing video games, he's making sure our systems are all working – and are secure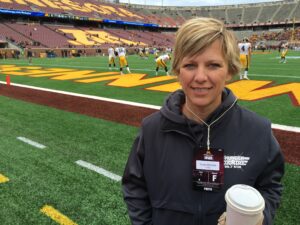 Tanya McIntire: 'The Whip' (Office Manager)  Reach her at '[email protected]' or by calling the station.